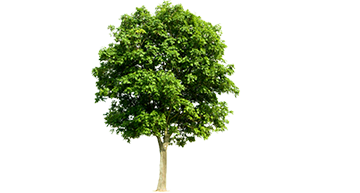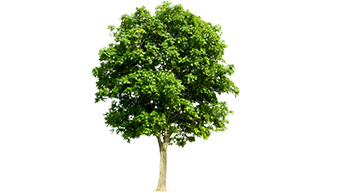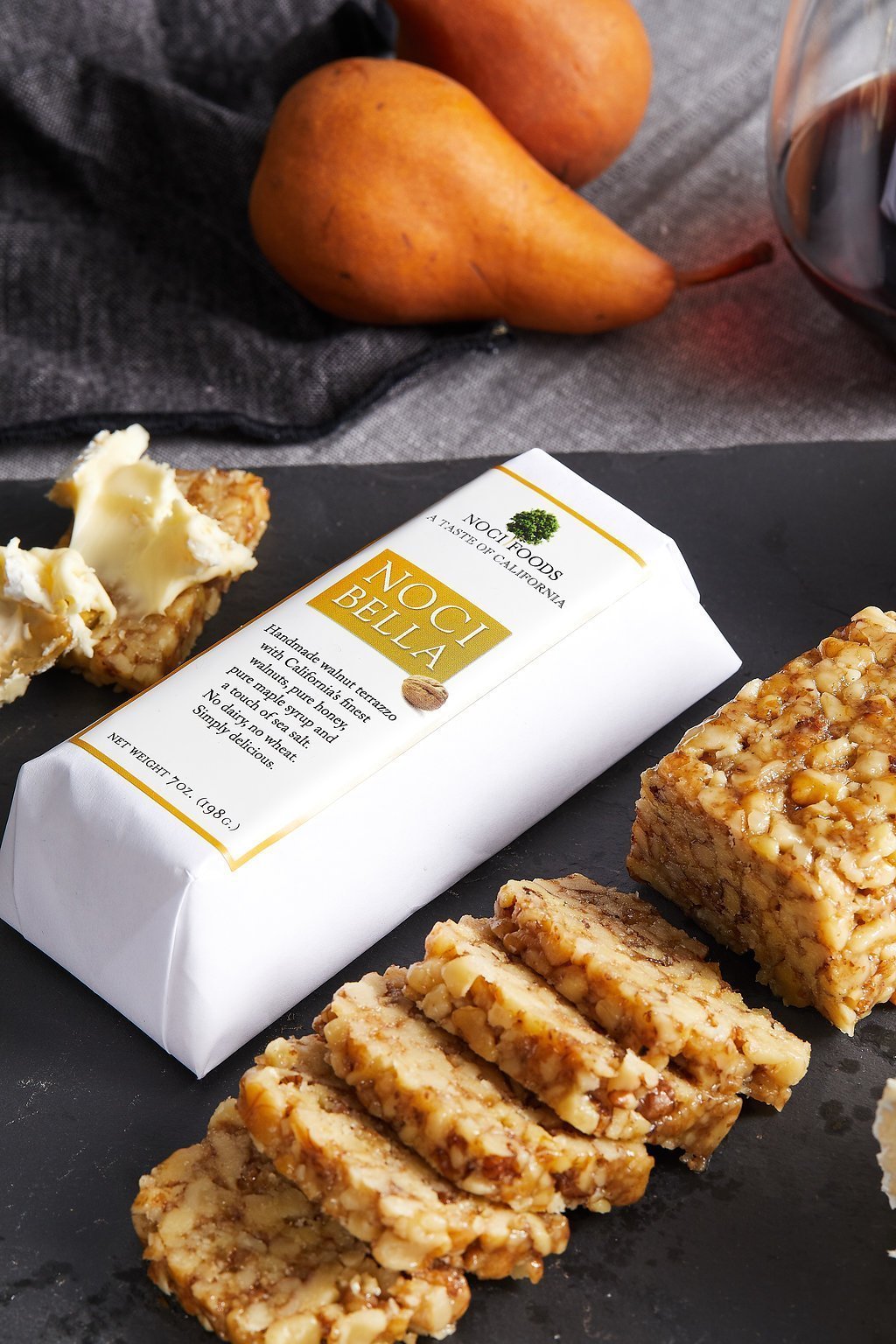 Pairing Noci Bella
Elegant Goodness
Beyond the countless pairings of Noci Bella with wine & cheeses, I like to remind people that a slice of Noci Bella is the perfect way to finish a meal with a little coffee, tea, or dry sherry. I also have friends who like to take it hiking and backpacking. Walnuts are known for their satiety effect.
Original Noci Bella can be sliced and toasted. This will cause caramelization and after the slice has cooled you can experience a crisp Noci slice, which is nothing short of sensational. Place a .25″ thick slice in an oven or toaster oven at around 300 degrees for 12 minutes. Totally Worth the effort!
Alternatively, you can eat the slice before it has cooled with a little ice cream or other frozen desert on it.
If you're a fan of frozen confections like I am, you'll find our chocolate dipped Noci Bella unsurpassed in the crunch it delivers. I suggest slicing the chocolate dipped bar into 1" chunks after freezing in a freezer bag. You will not find a more sensational confectionary experience than when you crunch down on one of those guys.
Walnuts and honey have been paired for centuries. We use California walnuts and with the purest honey we can find to make our terrazzo. It slices well and is often placed on cheese boards.
Our first distributor was and continues to be Cowgirl Creamery. Noci Bella has always paired well with their Mt. Tam and Redhawk. Noci Bella is delicious with many cheeses. 
Although I'm not a wine drinker myself we sell to a number of wineries and we've participated in wine shows. All I can tell you is that people love it and some wineries feature our product solely as a pairing item for their wines. I know the chocolate dipped is preferred with the red wines and the pinots in particular.
We use the freshest ingredients and the utmost care when producing each small batch of elegant and delicious Noci Bella
Where do the walnuts come from?
Linden, California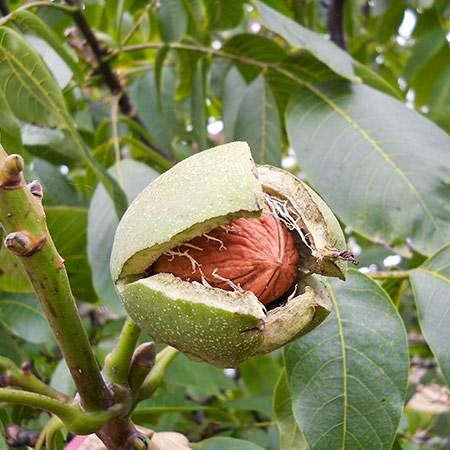 What's the shelf life; does Noci Bella need to be refrigerated?
Noci Bella does not need to be refrigerated, although it doesn't hurt, and refrigeration can help hold the product firmer for slicing.
At room temperature, we give the undipped Noci Bella 10 months minimum shelflife. The chocolate dipped bar is more vulnerable to effects of temperature and humidity, so we give it 3 months, but even when the chocolate appears bloomed it's really only a visual degradation and the bars remain delicious when eaten.
Freezing in a freezer bag can extend the life of the product for up to a year and longer. 
Are Noci Bella ingredients organic?
No. Making the product completely organic would make it cost prohibitive.
Walnuts are not a critical crop for organic consumption because the nut meat is twice removed from any spay.
The nut meat is protected, firstly in the shell, and also by the outer husk while the nut is on the tree. We have a fine image at the left/above to illustrate.
Is Noci Bella gluten free?
Yes
Are the walnuts raw?

 
Yes. The walnuts are simply air dried. 
What kind of chocolate?
Guittard 61% Dark Chocoloate,  dairy free